3 tags
Over you
I could fill an ocean with the tears that I've cried. Over you. I guess you could say it's been hard and it'll take some time to get. Over you. Every single time I go outside I keep my eyes wide to find someone. Over you. All these men pass by and I realize with a sigh, they got nothing. Over you. So what am I to do? Just get under anyone to get. Over you?
7 tags
Divergent Dances for Windows and Walls at the Bata...
Tonight I had the pleasure of being invited out to the Bata Shoe Museum for the opening night of the newest Anandam Dance Theatre installation. They created a living and interactive installation entitled Divergent Dances for Windows and Walls. The experience began on the outside of the museum; from our vantage point on the north side of Bloor we could see four aerial dancers climb and uncoil...
5 tags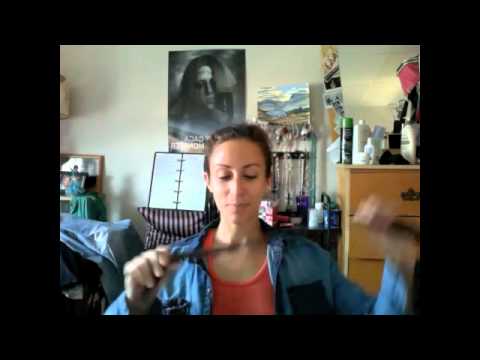 5 tags
Jam Jams
Just saw the vid for this on Much Music…and was mesmerized…I've been kinda out of the hip hop game for a while and had been spinnin tunes from Adele, Lana Del Rey,  Tallest Man on Earth and Plants and Animals…(I was under the influence of a certain drug and he was Irish)… I digress… Hip Hop here I come. Thank you Kanye West for making music that is amazing. ...
8 tags
Brooklyn in the House! - Santigold @ The Koolhaus...
Brooklyn went hard last night in Toronto at the Koolhaus. Santigold brought her new album Master of my Make Believe to an amped crowd that just wanted to dance. I know it's only May, but this is the album I'll be listening to all summer long.    ~Santi opened with Go! ft. Karen O, such a powerhouse song…we started far from the stage…but can't help but getting as...
5 tags
5 tags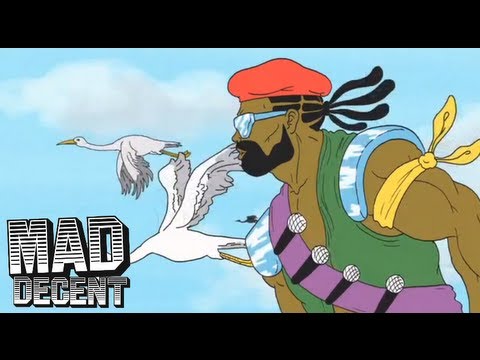 3 tags
6 tags
What I been doing lately!
Hey friends, This is what I've been up to as of late! Attending the Digi Awards and making friends with wicked dancers! Me and Shawn De Ocampo of Moonrunners fame! Rubbing shoulders with Jeanne Beker and Suzanne Rogers at swanky fashion events! This close to an actual Alexander McQueen creation>RIP Roasting Chestnuts on an open fire! Made them myself and they were delicious! ...
Nat&Marie: Nat & Marie S2: E11: The Hot 5 →
natandmarie: The hottestness this week! 1. The Turducken of Cheeseballs - Drop some panties at your next Christmas party! 2. Is that an espresso machine in your pocket? - Why yes it is! 3. BubbleWrap Calendar - How timely! 4. The RapBoard - All your favourite rappers taglines,…
7 tags
TaCaGoBits
Listening to Bryan Adams and decide to write a rhyme about the lessons I've learned from past relationships, And how the lessons I've learned have helped to teach me about life….so I sit and begin rhyming….but then I couldn't think of any rhymes.. I couldn't think of any lessons I'd learned. Atleast not any that rhymed…. Also, I like signing in to...
6 tags
Confessions of a 25 year old...on her last day.
Tomorrow I turn 26. Is that old? I used to think so, but now I don't.  Last year I posted some confessions of a 24 year old, so I'd like to look back on those and see how things have changed in the last year for me. It's kinda funny cuz last year I had mad anxiety about getting older and hitting that milestone of 25…I was dreaming about losing my teeth and stuff…it...
3 tags
Just got home from a wedding...
And I'm standing in my room…thirsty. I look down and I see a mason jar that I had been using for water before I left for the two day wedding bonanza. I pick up the cup and take a swig… and then I taste that taste that you taste when you taste water that has been sitting for two days in your bedroom. And I think to myself as I taste that taste of water, "What makes the water...
3 tags
Watch
I'm Watching! Hype Much!
2 tags
Who run the world? (Beyonce and Lady Gaga)
Well at least in the music video world. The two newest videos from two of my most favourite pop culture icons/influences both run in the same vein. They are very similar, and not just due to the amazing dance sequences and powerhouse vocals that come to define both these ladies. At first I loved the decadence and opulence in Lady Gaga's video for "Judas". I loved the India...
1 tag
I Love Lady Gaga!
Many of you may know that I truly Love Lady Gaga. And watching her interview at Google yesterday made me love her even more. Check out the great video below. From the first time I saw her up close and personal outside Fubar Nightclub in Waterloo and exclaimed to her "I follow you on Twitter", I knew that she would be a part of my life for many many many years. I'm super...
4 tags
NY Resolution: Keep doing what we're doing!
Hello readers, HAPPY NEW YEAR to YOU! I know I say this every year, but…this year…2011…this is my year!!! lol It's been a while, I'm just working on so many things. What with this little performance duo I have called SidePonyNation, volunteering with St. Alban's Boys and girls club, doing PR for The Nat & MArie show (natandmarie.com), being a barrista and a...
Welcome to TaCaGo Talk Transat Holidays!
Hello New Visitor! I am assuming you are from Transat Holidays and wanting to read my travel blog from my trip this past summer to Europe! You have a few options. You can scroll down to the end of the Europe section and work your way backwards…definitely stop on the following SidePonyNation teaser video if you choose this route. Alternatively, you can follow this link:...
3 tags
SidePonyNation wants to Tease you!
Side Pony Nation from V. Khamphilavong on Vimeo. We're such Teases!
6 tags
Is your skin just the worst right now?
Hey Friends, When I arrived back in Ontario after 3 months in Europe my skin, I am shamed to say, was a mess. Berlin was our last stop and it was hot and dusty there, sweat mixed with hot post-soviet-ruled dust just couldn't help but get all up in and occupy my pores…get it occupy….like Russia did. Anywho, when I arrived back in my beautiful but humid as fuck city my skin got...
1 tag
Confessions of a 24 year old
My first post in a while, so I thought I'd make it juicy…. I'm turning 25 in September, here are 10 confessions before I'm 25… 1. I'm not sure of what I want to do with my life: but I think it needs to be fun….so hopefully that works out for me… A wise woman said, " If you love what you do, you'll never work a day in your life!" 2....
EuroTrip 2010: Supa Deutschland, Supa...
Hello friends, This is my last post from the road as I am currently on a plane 30000ft in the air returning to my beloved Canada. After 2 and a half months of travel I am ready to be back home, especially since the last two weeks were just about the wildest party weeks of the whole trip. This had much to do with World Cup Fever and the fact that I was staying with my girl Steffi from Uni, and her...
7 tags
Eurotrip 2010: Switzerland...cheese, chocolate and...
Hello Friends! This past week has been tough as Melody and I have been on Vacation from our Vacation! After leaving Budapest we headed to the wholesome, clean, and beautiful country of Switzerland. We walked around Zurich when we first arrived and picked up a fondue pot at the Broken Haus (Wicked second hand store in Switzerland, good quality stuff for cheap). Switzerland is a very rich country,...
10 tags
Eurotrip 2010: In Europe, NOT spending...
Hello friends, This evening I write to you from a very nice train. It's an Austrian one, and it's headed from Budapest to Vienna as Mel and I are making our way to Zurich Via Vienna. When in Switzerland we will get a bit of a break because we will be staying with her bf Stoffel in Zug for a week before finishing up our last two weeks in Germany. This past week began on a bit of a low note due...
EuroTrip 2010: Let's ride!... (8)
Hello my friends! I am on a Ferry watching the Italy vs. Paraguay World cup match and I'm heading to Italy, so hopefully they win so the country will be in good spirits when I arrive!. We left Santorini last night after 4 of the best days of my trip. I loved Santorini and am honestly really sad to be leaving Greece. Of course I am happy because we are heading to Venice and then Croatia, so my...
8 tags
EuroTrip 2010: Italy. Let's get ruined! (7)
Hello Friends, I am now in Greece sitting on the balcony outside my hostel room listening to the night time sounds of Athens. In the sketchy area that I am in (near Omonia station) the sounds include yelling, bottles smashing, the faint call of a prostitute and the soft whir of sirens in the distance. I have had a great time in Athens so far, and am off to the Volcanic Island of Santorini...
2 tags
My EuroTrip Song
Hey Friends, Tanya's EuroTrip 2010 Song Stereo Love Edward Maya Feat. Vika Jigulina Great tune, it's the best when the accordion kicks in! Give her a Gander…or don't because you'll prob hear the remix over and over and over and over again in a few weeks! Love!
6 tags
By the way, I loved SPAIN!!! (6)
Instead of telling you about Spain, I thought I'd show you!We went to: Sevilla-Saw some Flamenco and this crazy bull fight accident on the news! Also, had a cultural experience with locals at a rollerblade competition and nabbed some amazing Graffiti shots. (she was rather mannish) (ya it was hot, and not just cause the three of us were there…It went up to 39 that day) ...
1 tag
Eurotrip 2010: Bad case of the hiccups! (5)
Bon journo from Italia! Let me tell you about my last 48 hours… Last time I left you I was just beginning my Spanish travels. I'll get back to that later because it was amazing, but for now I would like to tell you about the last two days. I am in Italy on my way to Milan and am finally having some time to create this entry. Melody and I wanted to leave Barcelona on the 27th in order to arrive in...
8 tags
Eurotrip 2010: Two feet and a heartbeat? Ok, we're...
Hola friends, I am sitting on a bus just leaving Faro in the Portuguese Algarve and heading to Seville, Spain. Melody and I had no idea we would be in Portugal as long as we've been, but we couldn't find a reason to leave, and had so many reasons to stay…so we did. (Me, Saar and Mel, enjoying Sagres a tasty Portuguese beer)Our first two nights were spent in Lisboa at the Old Town Hostel....
6 tags
EuroTrip 2010: Back to my roots!... (3)
(Lynn, Mel found this sweet shell with a hole in it on the beach so I added it to the necklace, sweet eh?) Ola from Portugal! We just arrived on an overnight train to Lisbon, from San Sebastian, Spain this morning. I have yet to explore…(showers after an overnight train are a necessary priority), but I already am feeling very at home. I have always wanted to visit the two countries of my...
7 tags
EuroTrip 2010: Paris or Bus(t) (2)
I am writing this to you from my dear friend KTO's cute and quaint apartment in Paris. We finally made it, although we were held up on our bus at the UK/France border because they took one guy off the bus to talk to him, and never let him back on…sucks to be that guy. After recovering from Queen's day Melody and I finished off Amsterdam with an amazing 8 hour and 72km bike ride...
5 tags
EuroTrip 2010: Dam Straat I'm in Amsterdam (1)
(Just one of Amsterdams many unique buildings) Hoi! dear friends from the vice filled city of Amsterdam! After a 7 hour flight, 5 hour layover in London and an hour plane ride to Holland, I have arrived and partied like it's the Queen's Birfday! Since I have been in Amsterdam I have almost been run over by a Dutch cyclist, I have found myself as a main attraction in a random drum parade...
Mmmm Cake: It's a sign!
As many of you know I will be embarking on a great adventure this Wednesday, heading to the foreign and wonderful land of Europe. My girls @aomok and @lymoffatt love cake and love me, so they decided to create a beautiful cake, with monogrammed icing; a celebration of my upcoming adventure! EJon is replacing me for the two months I'm gone. The...
6 tags
MODROBES RE-Launch Party: Sustainable garments...
Remember that wicked brand from the 90's called Modrobes? You know the colourful pants that were a big part of the Hospital Pants craze? You may have even owned a pumpkin orange pair? Personally, I had navy blue and black. Well Modrobes is back, and sustainable! The new product is made with recycled and environmentally friendly materials. I went to the launch party this past Saturday at...
4 tags
SuperTest @ El Mocambo April 9th
I hit up the El Mocambo (464 Spadina) this past Friday April 9th, to see one of my favourite up and coming bands, SuperTest, play as part of the Supernova "Band On The Run" competition. The Competition brings together diverse indie bands to cool venues and leaves the winner to be picked by the votes of fans! I had never been to the El Mocambo before, rather the "Elmo", as...
6 tags
Washed Out @ Wrong Bar: April 7th
Never one to turn down the opportunity to see a live show for under 20 bones, I ventured to Queen West Wednesday night to see Georgia State musician, Washed Out, play a show at Wrong Bar (1279 Queen West). My good friend @CamTheJuice turned me on to the up and comer and made sure I check out the song and fresh/fun video for "Feel it all Around". You can see it here: FEEL IT ALL AROUND...
1 tag
Dan Black @ SuperMarket April 2nd: TaCaGo's first...
As I write this entry I'm sitting on my rooftop on a beautiful Saturday afternoon, working on my tan, telling you about my night, and pumping some hot new tunes care of @CamTheJuice. The tunes are from the mixtape for HBO's "How to make it in America"; an all around eclectic mix of songs, including Symphonies (Remix) by Dan Black featuring Kid Cudi. Dan Black first appeared...
1 tag
Gotta Love an HD Computer Screen
Thank you for the eye candy Kanye! Lovely works of art…Grace Jones portrayed, care of Jean Paul Goude! Feast for the eyes! T
4 tags
The Wild Hunt: Lil bit of everything
Tonight a group of friends and I went and checked out The Wild Hunt at the AMC at Yonge and Dundas. I had won tickets using my sick ass Twittering Skills (get at me @TaCaGo) from @BlogTO (best blog eva). So I brought along my friends @lymoffatt @aomok @Ionus_ and we found the TVA Film directed by Alexandre Franchi to be a slasher film….meaning it was...
TaCaGo: Where I'm at right now...
Welcome to the 4th installment of TaCaGo talk. Thought this was as good a time as any to give you an informative overview of where I'm at right now. And since I'm in a wicked Performance group called SidePonyNation…I thought I'd rap it to you…Cuz I am a Rapper. I'm a City Girl now, I live in the City Got my girls Ada and Ly, My aren't they pretty. We live...
2 tags
Booty Pop: Once you pop you just can't stop!
It's about time girls who were born with big ba dunk a dunks got the satisfaction of knowing that there are girls out there who are wearing prosthetic bums just so they can look like their curvier counterparts. This Booty Pop idea is just ridiculous, as well as somewhat intriguing, imagine the possibilities of a Bootylicious woman wearing a Booty pop….Extreme Booty! This product,...
ANTM: Breaking Story:Who is the 13th?
The 13th girl Tyra is adding to the cycle is Tyra's illegitimate daughter that she had from her previous relations with Will Smith on the set of the Fresh Prince of Bel Air….well either hin or Usher! Thats the story anyways!
Eurotrip 2010: Mel and T become aliens
I'm planning a trip to Europe and man am I stressing myself out about it. I don't know the first thing about Euro-trip planning, and I think thats ok, but how much to bring, booking my flight sooner or later, where will I sleep at night, what if I get robbed…these are all things that give me that feeling in my chest that makes me nervous. Eustress I think is what it is, which I...